Community Arts Workshop Gates
Year: 2008 | Status: Active
Overview
In 2008, artist David Shelton was asked if he could spice up the Garden Street entrance to underscore the compound's upbeat mission as a dedicated community arts space.
For more information, see this Independent article.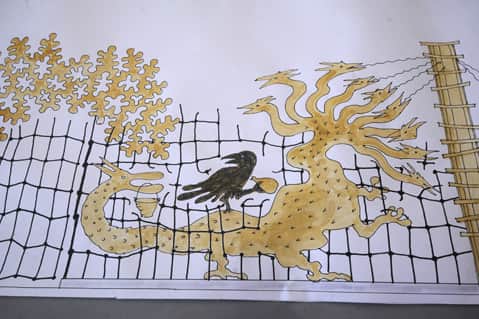 Grant Amount
$15,000
Year Approved
2008
Status
Active
Impact
After years of temporary locations and increasing community needs, the CAW is poised and ready to launch the creation of this new permanent environment, with gallery, rehearsal, training and performance space, shop fabrication, and a center for collaboration and celebration.
Testimonial
David Shelton's eyes shine when he talks about the gates. He's animated and articulate like a cool art history professor on a roll as he excitedly describes the form and content of two wrought-iron 20-foot-high structures, unpacking mythic meanings dating back to Ancient Greece and Syuhtun's (Santa Barbara's) Chumash, meanings both suggested and obvious, astrological and scientific in the figured fence. They are connections that clearly excite him and that he wants you to appreciate. Santa Barbara Independent, Jan. 7, 2016
Collaboration / Other Funders
City of Santa Barbara, others