Santa Barbara Bowl Foundation
Year: 2014
Santa Barbara County Bowl – Botanic Garden Native Choice Award, 2014
This year the Santa Barbara Botanic Garden is pleased to establish the Native Choice Award to recognize leadership by an individual or organization in the use of California native plants in a designed landscape.
As the oldest botanic garden in the United States dedicated solely to the display and conservation of native flora, the Santa Barbara Botanic Garden is a passionate advocate for the importance of using California's native plants in all landscape styles and settings. It gives us great pleasure to partner with Santa Barbara Beautiful to create an opportunity to recognize exemplary native landscapes within our community.
California native plants certainly add beauty to our landscapes. Imagine our rolling hills without their iconic oaks and colorful wildflowers, or our mountain's rocky foothills without their characteristic swathes of manzanita and ceanothus. Just as our rich cultural heritage and distinctive architecture define the look and feel of Santa Barbara, so do the native plants that have always called our wildlands home. In addition to their beauty, natives are naturally suited to our climate and tolerate a range of weather conditions—including extreme drought. They provide critical habitat for the birds, pollinators and other wildlife to thrive along the central coast. Last, but not least, native plants are locally adapted and require hardly any environmentally damaging fertilizers and pesticides.
It is with great pleasure that, tonight, the Santa Barbara Botanic Garden honors another vital nonprofit in our community for its vision and environmental leadership for choosing natives in its spectacularly designed landscapes. We extend heartfelt congratulations to the Santa Barbara County Bowl and its Board of Directors as our inaugural Native Choice Award winner.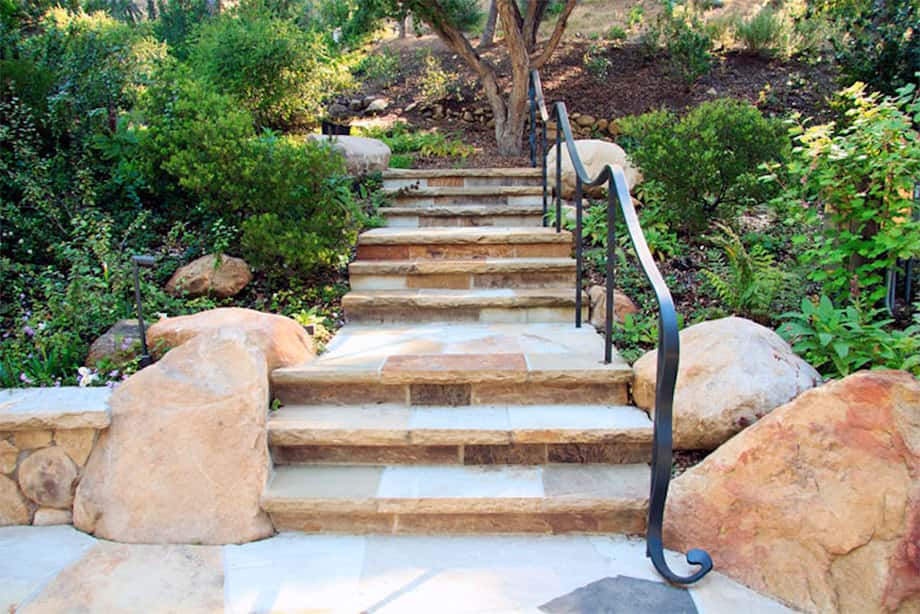 The Bowl's multi-phased landscape design renovation includes three sites that wholeheartedly reflect the spirit of the Native Choice Award: the Overlook, the Glen, and the landscaping around the new Box Office. According to the designer Susan Van Atta, the Bowl's rustic character and beautiful setting inspired her scented native plantings, bioswales, subtle lighting, and stone pathways. Together these elements establish a sense of tranquility and natural shelter. They reflect the site's natural topography and, at the same time create a unique and unforgettable place what we all can all take pride in.