For over 50 years, the community has witnessed Santa Barbara Beautiful extending its hand in support of community projects with an ongoing commitment to beautification.
Community Grants
Santa Barbara Beautiful's community grant program supports and provides funds to local organizations and groups in their efforts to beautify and enhance our community. We welcome Community Grant Applications, which are reviewed monthly.
We have supported projects as diverse as the East Beach Volleyball courts upgrade, the Chumash Point Ethnobotanical Preserve, Butterfly Demonstration Garden at Alice Keck Park Memorial Garden, and public art projects throughout the city.
You can go to the main Grants page for more information – including application forms – or explore our Showcase of Grant Recipients.
Santa Barbara Beautiful grants include annual support for these education scholarships and youth environmental and arts programs:
SBCC Scholarships
Santa Barbara Beautiful's commitment to higher education includes funding of an annual Santa Barbara City College scholarship. The Santa Barbara Beautiful Environmental Horticulture Scholarship has grown to $1,500 per year.
The scholarship was established in 2009 to encourage well-rounded SBCC Environmental Horticulture students with clear academic and community-related goals in order to increase the number of high quality horticultural professionals in the local community.
It is an honor to partner with SBCC in our commitment to education and partnerships within the community.
SBCC Environmental Horticulture Dept.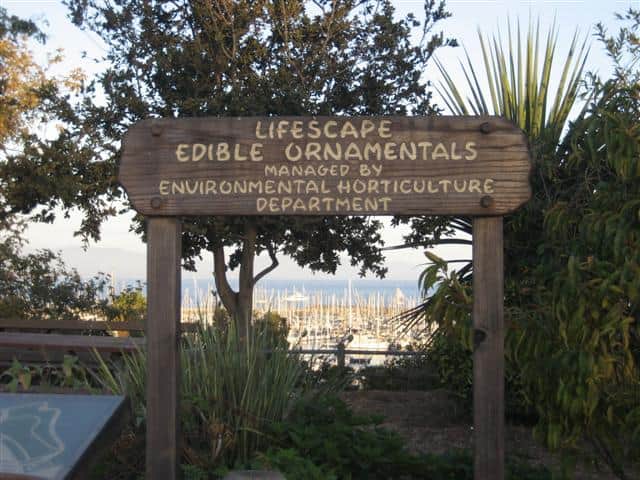 Arbor Day Schools Program
Every Spring, Santa Barbara Beautiful and the City of Santa Barbara team up to help local schools with unique and creative Arbor Day celebrations. This is a vital way to continue our longstanding commitments to children and education about the natural world and the benefits of trees.
Helping the students plant trees and recognize the efforts of our youth at these uplifting events on school campuses promise a learning environment of beauty, shade and inspiration for generations to come.
Our Arbor Day botanical book donations to local school libraries also continue to delight young students, as well as their teachers, administrators and parents.
Franklin School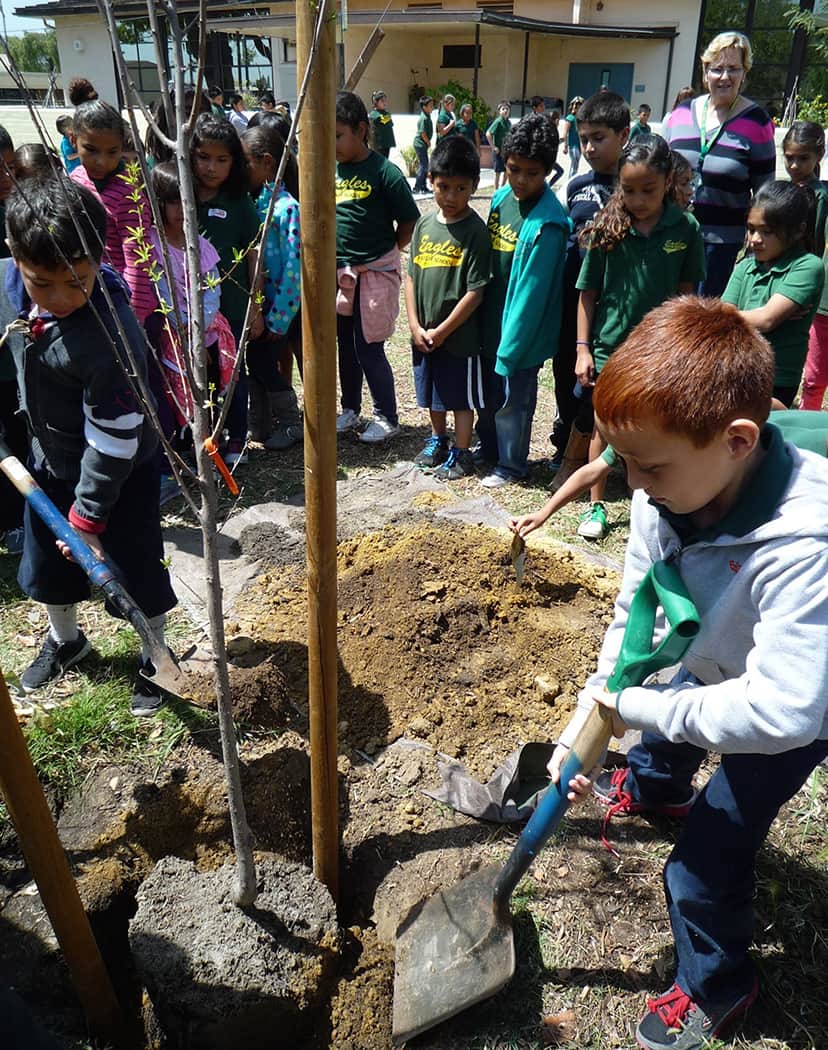 I Madonnari
Since 2008, Santa Barbara Beautiful has been a sponsor of the I Madonnari Italian Street Painting Festival, benefitting the Children's Creative Project, a nonprofit arts education program of the Santa Barbara County Education Office. Your support of Santa Barbara Beautiful helps create opportunities like this for young artists to build self-confidence and receive valuable mentoring.
Visit the I Madonnari website: www.imadonnarifestival.com
I Madonnari 2016
I Madonnari 2014