Santa Barbara Beautiful Awards
Each year, Santa Barbara Beautiful recognizes important beautification projects throughout the city through our Annual Awards program. From small single-family residence do-it-yourself projects to estate gardens, civic buildings, theatres, placing art in public places, and everything in between, these awards single out exemplary properties – and the individuals involved – that expand the beauty of Santa Barbara.
This year, with the Thomas Fire, Montecito Debris Flow, and the ongoing severe drought, the Board decided to take a new look at the annual awards and recognize that part of creating beauty is to be good stewards of the environment. This has been an element of the judges' work while evaluating nominations in the past, but this year we are working to bring it into focus. We want Santa Barbara to be an even more resilient community.
To do our part, the awards will circle around the theme Growing Resiliency. Property award categories have been adapted to meet the real and growing importance and impact of our climate and the need for environmental stewardship.
2018 Annual Awards Presentation
Sunday, September 30th, 2-5 pm
Music Academy of the West
Please Celebrate With Us
Each September, we welcome the entire community to attend our highly anticipated Annual Awards Presentation Gala Event. Come join us to celebrate together those who make our city a beautiful place to live, work and visit. Your support as guest, sponsor or event program advertiser helps make our vital community education and programs possible. Memberships are available year-round.
The recognition is phenomenal! It's an amazing surprise. And that people are visiting it, and enjoying it and recognizing it is beyond anything that we ever expected.
Kirsten & Darrell Becker, Becker Studios, Commercial Property Award Recipient
Our Awards
IMPORTANT DATES
June 1 – June 22, 2018: Nominations Open.
June 22, 2018: Nominations Deadline. Nominations are now closed.
June – August, 2018 : Sponsors Sign-Up
Aug. – Sept., 2018: Sponsorships Available for Purchase
Aug. 11 – Sept. 28, 2018: Event Admissions Available for Purchase Online
Sept. 30, 2017: Santa Barbara Beautiful Awards Gala
PROPERTY AWARDS
Properties are nominated by the public and judged by a team of independent local judges. The awards presentations take place at the annual, publicly-attended gala event.
Property Awards may be nominated in one or more of five residential, commercial architecture, landscape or public space categories.
The 2018 categories are: Green Home, Green Commercial Building, Public Open Space, Climate Sensitive Architectural Feature, and Drought Tolerant / Low Water Use Garden / Landscape.
SPECIAL AWARDS
Santa Barbara Beautiful also recognizes individuals who have made unique contributions to the ongoing health and beauty of the community. Special Awards are selected by our community partner organizations and Santa Barbara Beautiful awards committees. This year four are planned.
The President's Award
The Jacaranda Award for Community Service
The Playa de Santa Barbara Award for Environmental Stewardship
City of Santa Barbara Arts Advisory Committee's Business in Art Award
Growing Resiliency
Rain & Renewal
Waves of Beauty
Celebrating 50 Years of Beautification!
Timeless Santa Barbara
Under Santa Barbara Skies
Rhapsody in Blooom
Award Nominations
Please Note: Award Nominations are now closed for 2018.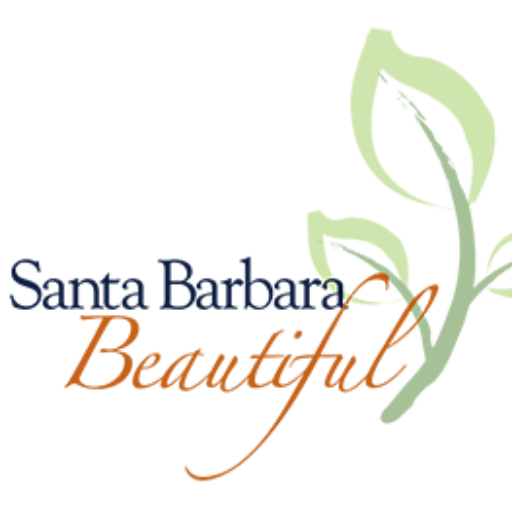 Do you have a favorite local Home or Garden? How about a favorite Building or Park? Or maybe a piece of Public Art?
Santa Barbara Beautiful depends on YOU, our community, for nominations for special places to consider for our acclaimed Annual Awards!
Past property winners have become jewels of their neighborhoods and have been an encouragement to others to make a statement in their own yards.